At Novex Couriers, we're best known for our same-day delivery services, but did you know we offer freight services? Whether you're sending an envelope or multiple pallets of up to 10,000 pounds, many of our customers count on us for freight services.
One of those customers, Salt Spring Coffee – the top Canadian certified organic and fair-trade coffee roaster, located in Vancouver – has been using Novex Couriers for more than 10 years to help with freight deliveries.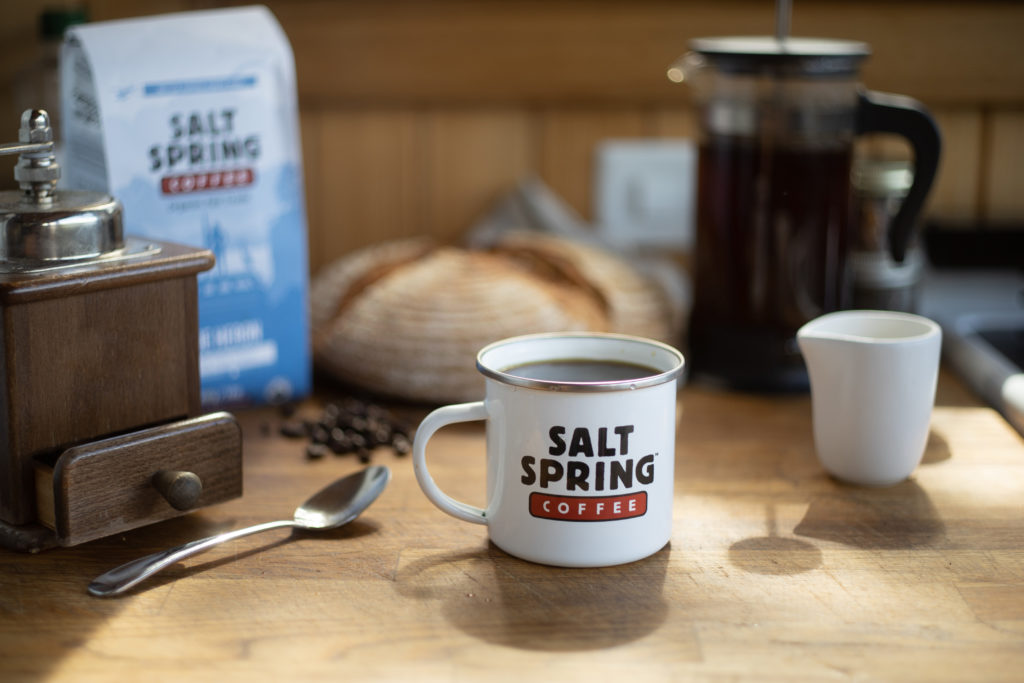 The business relationship started in 2009 when Salt Spring Coffee moved operations to Richmond. As a company that goes the extra mile to make sure their product is sourced ethically and sustainably, they were looking for a courier partner that shared their values.
"It's important to build relationships with local companies," says Mickey McLeod, Co-Founder and CEO. "We're a tight-knit group of people, working together to drive the local and values-based economy forward."
It was Novex's commitment to offering reliable delivery solutions with our carbon neutral freight fleets that interested the local coffee bean producer.
Novex's work with Salt Spring Coffee is everything you want from freight work: simple, straightforward and reliable. For years now, Novex has picked up pallets of coffee from their Richmond location and delivered them to retailers across the Lower Mainland. Through the years, Salt Spring Coffee has become more than a customer to Novex.
"For us, Salt Spring Coffee is a valued community partner," says Brett, Novex Brand Manager. "Together, we work towards furthering awareness and implementation of sustainable business practices in the region."
In the decades since Novex and Salt Spring Coffee have been in business, awareness about sustainability has skyrocketed. Customers now care about where and how their products are made. Like many of our long-time partners, Salt Spring Coffee shares our commitment to sustainability across sourcing, processing, packaging, and delivery.
Salt Spring Coffee is proud to sell a product that is guaranteed to be both ethical and sustainable. Of course, here at Novex, we're proud to hold ourselves to the same values and standards when we deliver their beans to cups and mugs across the region.