Individuals working and living in remote communities can't just go to the store to pick up supplies.
They rely on couriers and cargo services to transport the products they need to run their businesses.
For Bella Bella Medical Clinic, Novex makes getting necessary supplies possible.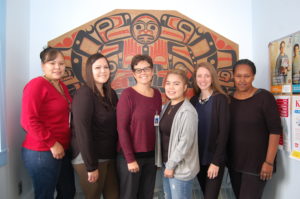 "Novex is my feet on the ground," said Dr. Lauri-Ann Shearer, the clinic's medical director.
The courier doesn't just deliver packages to Pacific Coastal Airlines or Sea Island. Novex drivers go to various stores and suppliers in the Lower Mainland and pick up products on behalf of the Bella Bella Medical Clinic. They then deliver those items to cargo airlines that transport them to Bella Bella.
The clinic manages five apartments for visiting nurses and doctors. These units regularly need supplies.
"I've had Novex pick up flooring when we were renovating one of the housing units," Shearer said. "I've also had Novex pick up 13 bags of potting soil that weighed 30lbs each to bring to Sea Island Terminal to ship to us."
Novex has even picked up items from London Drugs for the clinic. But for Shearer, getting special items from Vancouver is important when living in a remote community.
"When we need special items, Novex is really there for us," Shearer said.
The clinic orders cakes from Saint Germain Bakery for various occasions. It might seem like a small thing, but when living in a remote community it's a special treat.
"Novex picks up the cake from the bakery and brings it to Pacific Coastal Airlines and they fly the cake up to us," Shearer said. "It means a lot to have a cake like this for special occasions."
The Bella Bellia Medical Clinic has been using Novex for seven years and sees the relationship continuing for a long time.
"Novex has been really good for us," Shearer said. "If you have good service, you don't go looking elsewhere."