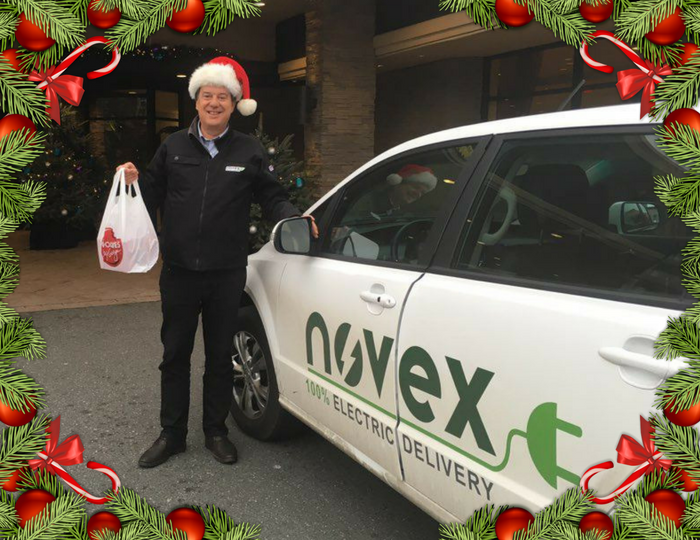 Novex's management team will join drivers to deliver packages to customers around the Lower Mainland in the lead up to Christmas.
It's an annual tradition that John Coupar, Novex's president, said is all about spreading joy to customers.
"It's a really busy time of year, but it's also a fun time," Coupar said. "We want to bring joy to others by making sure they get their holiday packages on time."
Novex sees a 35 per cent jump in deliveries at this time of year, so the management team, as well as the marketing and sales departments, step up to help deliver close to 2,000 packages each day.
For Coupar, the benefits of this holiday tradition are two-fold.
"It's about building a culture of teamwork within the Novex family," he said. "But it's also about harnessing that teamwork to make sure our customers are happy."
He added that stepping into the shoes of Novex's drivers for a week helps the office staff understand the challenges they face on the job and brings the company's employees closer together to deliver exceptional customer service.
"It's important for management staff to understand what each member of the Novex team does," Coupar said. "That's how we ensure the company runs efficiently and keep our customers happy by delivering packages on time."
Coupar will be behind the wheel of a Novex car for the whole week before Christmas.
Keep an eye out and you might spot him delivering packages in Vancouver and around the Lower Mainland.