Novex Delivery Solutions is proud to introduce the first of many electric vehicles into our Clean Fleet. The 3 ton Smith Electric trucks are 100% fully plug in electric with a range of up to 160 km; perfect for an urban setting. We are excited at the possibilities of providing emission free deliveries to the Lower Mainland.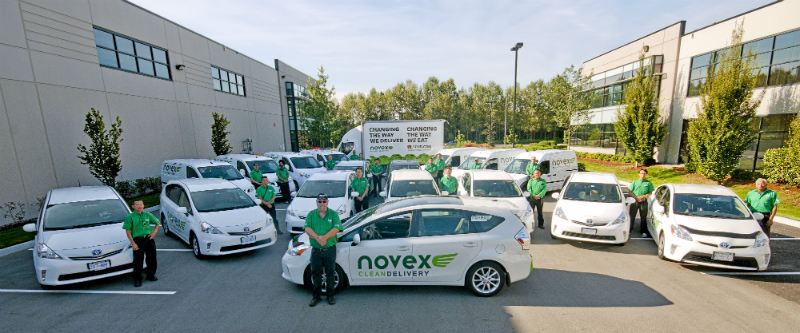 SAVE ON FUEL
EV offers significant cost savings over the life of a commercial truck. At current prices, EV trucks offer fuel costs that are as much as 75% less than diesel.


ZERO EMISSIONS
EV trucks cut tail pipe emissions to zero. In fact, EV trucks don't even have a tail pipe. We will breathe easier knowing that Novex is helping improve the air in congested urban areas.